Activities report 2006
Jan|Feb|Mar|Apl|May|Jun|July|Aug|Sep|Oct|Nov|Dec
Apl
5/04 Gate Way to Africa
Under Constraction
4/23 Japan-Africa BBQ party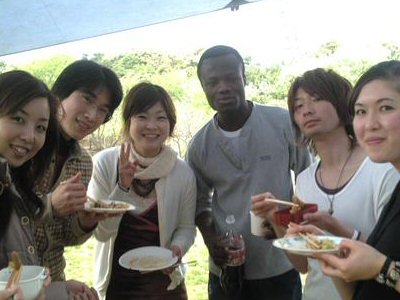 Japan-Africa BBQ party at Berbecue park at Kasai Rinkai Park
4/16 Mio YAMAZAKI lecture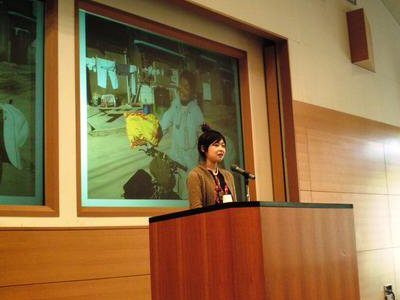 Mio YAMAZAKI lecture "Kenya〜South Africa traveling along by bicycle"
Place:Yoyogi Olympic Center
4/9 JAYN Kanto region bord directors meeting
Time:PM 16:00-18:30 PM
Place:KomadaTodaiMae
Participants:Mio/Ohta/Watanabe/Shigeta/Kamiya/Ouattara/Goto
Special guest Kawamura from SCN-Student Conference Network
During the meeting, students from Kenya/Gabon/Uganda participated
Contents:
About MISSION
About SCN fair supported by JAYN on 16th April.
BBQ event organized by JAYN
About afflitiation organizations
About clean up project
About structure of organization
About official lectures JAYN is going to do.
Official post
4/9 The 2nd Meeting in JAYN-Kansai
Date:4/9 19:00~22:00
Place:Umeda(Osaka)
Contents:

About hosting Kansai-Africa Fest.
About broadcasting of JAYN
About G.W Event
4/3 JAYN Extraordinary Session
Participants:Mio YAMASAKI, Mayuko Shigeta, Nyonjo, Ouattara, Go OYAMA, Naomi HASEGAWA, Chie GOTO
JAYN talked some groups for colaborating.
JAYN talked some students abroad from Kenya,Tanzania,Uganda for colaborating.
Mar
3/31 The 2nd Kansai Africa exchange party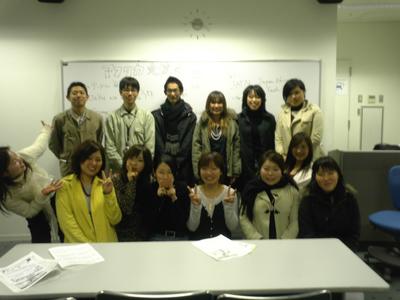 Place: Meeting room @Kureo Osaka
Organized by Naomi
Jayn-Kansai Menbers: Go Oyama, Naomi Hasegawa, Kosida Hiroko,Yasuhiro Yamase Other Menmbers: 11 students (10 students from Osaka Women Univ. , 5member from Osaka univ. of foreign Studies)
Time schedule
19:30〜explanation of JAYN by Go Oyama
20:00〜Game & Introducing each other
20:30〜chatting with small members
3/24 Planing photos exibition
Planing Naoko SAKURAGI's(who is a board member, photographer) photos exibition
3/10 Dinner with Mr.Ishitani,the Adviser of JAYN.
3/04 JAYN Volunteer activity
3/04 The 1st Kansai Africa exchange party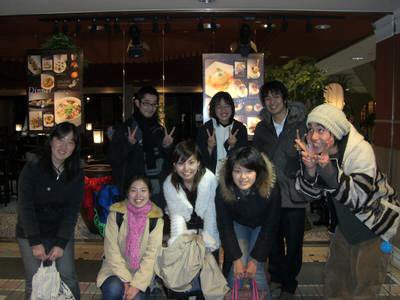 We held the 1st Kansai-Africa exchange party at Umeda in Osaka, Japan.
It was very excited! 14 members joined.
Sponsorship:JAYN-Kansai Go& Naomi
Feb
2/26 JAYN Chubu Board of directors meeting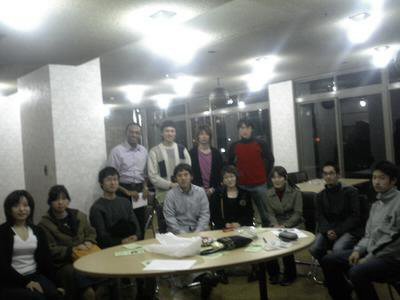 2/18 JAYN The 1st Board of directors meeting
Jan
1/04 Nagoya conference
1/01 Establishment of JAYN Japan-Africa Youth Network
HOME|About JAYN|Schedule|Report|Sitemap